Port Agency Services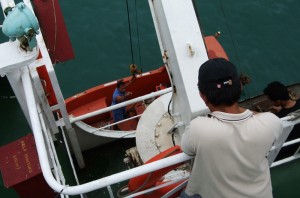 Port Agency
Over the years, we have built up a professional shipping agency network with many vessels being represented by our agency. As Singapore is a world class port, it is our definite goal to uphold the high standards of this industry. Therefore we support various vessels calling on the port for their operations or other activities. Therefore ship owners willingly contact us and put us in charge of their vessels' operations and daily needs.
We ensure our principals get the best competitive rates in matters such as stevedoring, bunker supply, lube oil supply, freshwater supply, provisional supplies, medical supplies, IT and electrical supplies. 24 hours a day, 7 days a week, our dedicated team of operations executives will see to every vessel's needs. From vessel's ETA notices right up to the vessel's departure from port and after sailing attendance, we have got them covered.
We are currently the appointed agents for bulk carriers carrying sand from Cambodia / Vietnam to Singapore. We recently also took appointment for tankers carrying Palm Oils. Our operations personnel are always on hand to oversee and monitor the operations from start to end.
Our main activities include:
Berthing service for vessels in various Ports around Singapore
Ship agency service for vessels calling at anchorage or at port
Crew matters
Stevedoring
Bunkering, husbandry and ship chandling
Arranging for vessel underwater cleaning services and repairs
Port declaration administration